APOSTLE MARTINS ATANDA
MISSIONS DIRECTOR ZION WORLD PRAYER AND MISSIONS INC. SOKOTO NIGERIA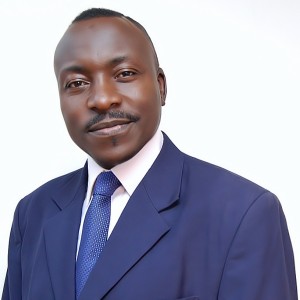 Martins Atanda is an ordained Episcopal minister with an Evangelical, Pentecostal leaning.

He is involved in Missions to the unreached people of the North-West Nigeria, Francophone West and Central Africa.

He is the Missions Director for Zion World Prayer and Missions, an indigenous Missions Organization he started in 1995. The organization has its headquarters in Sokoto, North-West of Nigeria and has planted over 40 Churches among unreached tribes in North-West Nigeria, Niger Republic and Burkina Faso.

He trains indigenous believers to become Missionaries in unique and difficult terrains and equips full time Ministers as well as professionals involved in the work of the Ministry.

He is the founding pastor of Kings' Assembly, an ever evolving and dynamic Church located in Sokoto, which he started in 1997.

He is largely involved in leadership and human resource development all over West and Central Africa. To this end, he trains leaders and potential leaders in his Leadership Institute and equips Believers for business and marriage through his monthly Business and Singles meeting. Besides his general oversight of Kings' Assembly, the several village Churches and various departments in Zion, he presently pastors The Leadership Center, a unique and leadership oriented Church located in the Nigeria's capital city of Abuja.

He holds a master's degree in Global Leadership from the Fuller Theological Seminary, Passdena, Califonia and about to complete a doctoral degree in Missiology from the same institution.

Though widely traveled, his home base is Sokoto, Nigeria where his family lives. He is married to Shade, a Pastor, Attorney, Community Development and Humanitarian Aid worker.

Their union is blessed with three lovely Children- Zethar, Simchah and Natsach.